By Emma Cochran and Nicholas Mulkerin
We all know that the world is an amazing place, but not everyone knows about all the hidden gems. Allow me to show you some of the coolest destinations on our planet.
Mosquito Bay (Puerto Rico)
This is one of my favorites. Mosquito Bay is one of five bio luminescent bays in the entire world and the brightest of them all. It is located in Vieques, Puerto Rico. There are many activities there that you can take part in. Kayaking is one of them. Whenever you stick your paddles in the water, it will glow blue! This is due to the bio luminescent plankton in the water that reacts to movement. Whenever you touch the water, they release a burst of blue light. Should you ever get the chance to make it to one of these magical bays, make sure you do.
Ichetucknee River (Florida)
The Ichetucknee River is a spring fed, pristine river in Florida. Its waters are almost crystal clear, and a constant temperature of around 72 degrees Fahrenheit. You can do a number of activities including tubing down the natural lazy river or maybe kayaking. There is also a spring called Ichetucknee Springs. Try to make it down to Florida to check out this beautiful State Park.
Tulip Fields in The Netherlands
The tulip fields in the Netherlands are beautiful. They are perfect for taking pictures in, and are just quite satisfying to look at. Imagine running through the dirt aisles between rows of tulips. I mean, just look at this picture. Need I say more?
Georgia Aquarium
This is the only indoors place on the list, but I feel that should you get the chance to go down there, you should. It is an amazing public aquarium that has more than 10 million gallons of water. It is home to some of the very few whale sharks in captivity, along with manta rays. They have at least 500 different species in this one establishment. I desperately want to visit this place, and you should definitely add it to your bucket list.
5. Maroon Bells, Colorado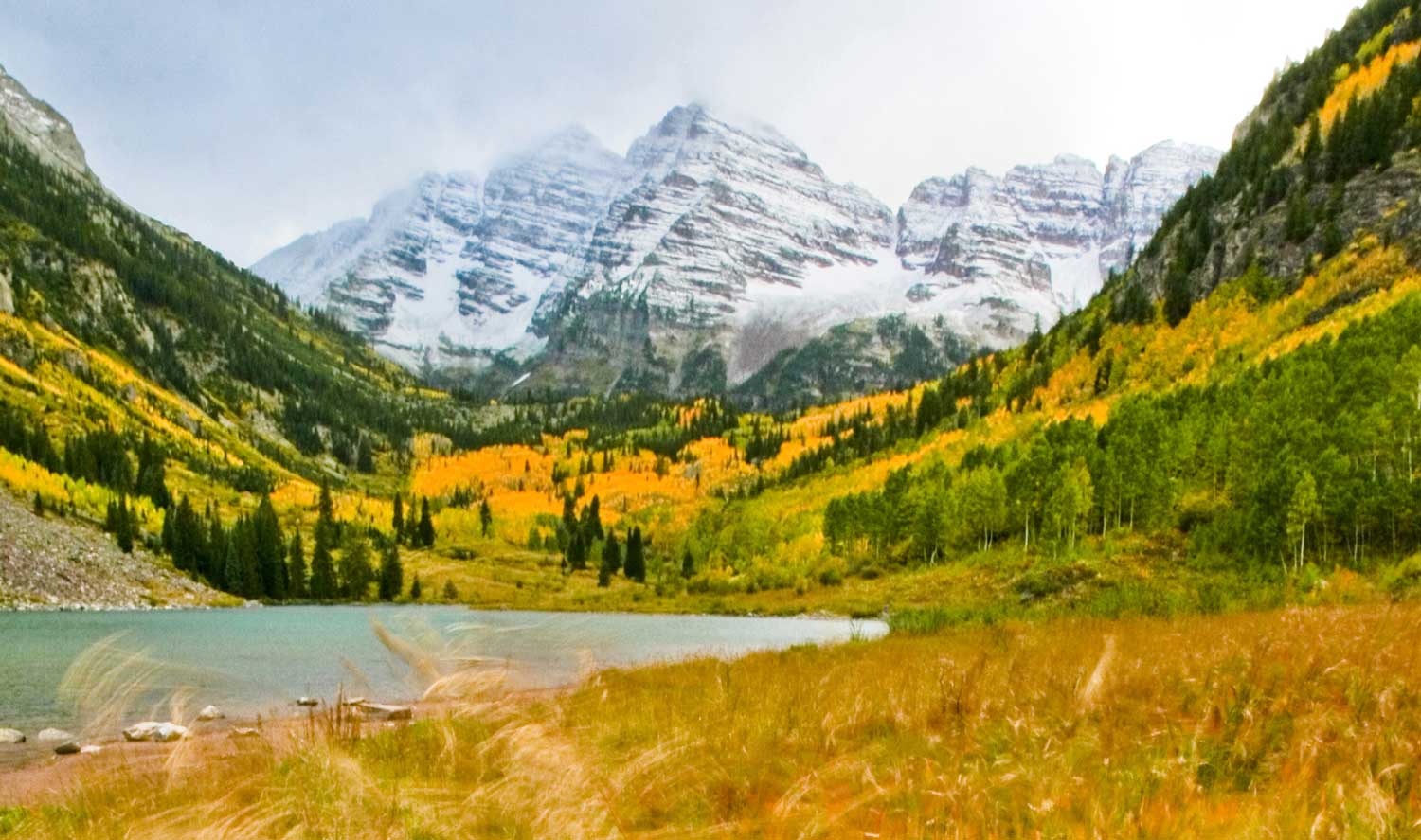 The Maroon Bells are marked as the number one photographed place in Colorado. With a reflective lake and two giant mountaintops, named Maroon Peak and North Maroon Peak, the Bells feature splashes of beautiful color to accent the beautiful mountains. They are located in the White River National Forest, with the Maroon lake offering a perfect place for fly fishing. During the summer and fall, the area has restricted access due to its popularity. This area even requires reservations, so that there is enough room for people to walk around and see the place without traffic.
6. Oia, Greece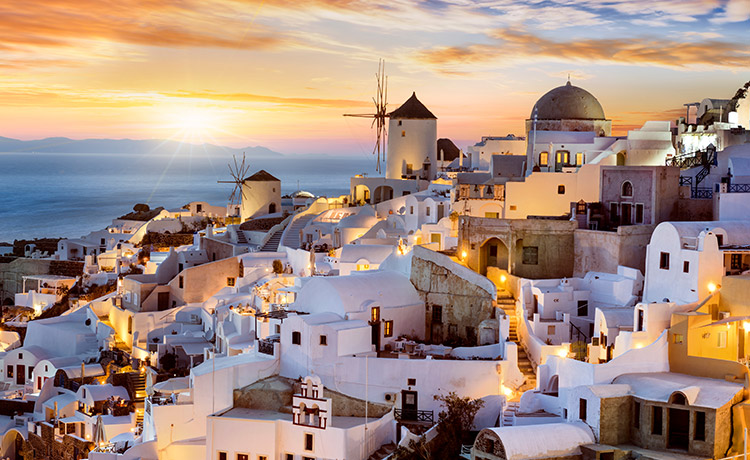 The cliffs of Greece have many amazing attractions, but certainly one of the best places to see is Oia. There is some amazing architecture there, such as houses built for Venetian sea captains, as well as some of the villagers houses, sometimes referred to as "cave houses." Greece has some themes in its architecture, including pure white houses and colorful streets, these themes are highly represented in Oia. Many people who have been there say to stay for the "legendary sunset." You can watch it from a cafe or even a boat.
7. Plitvice Lakes, Croatia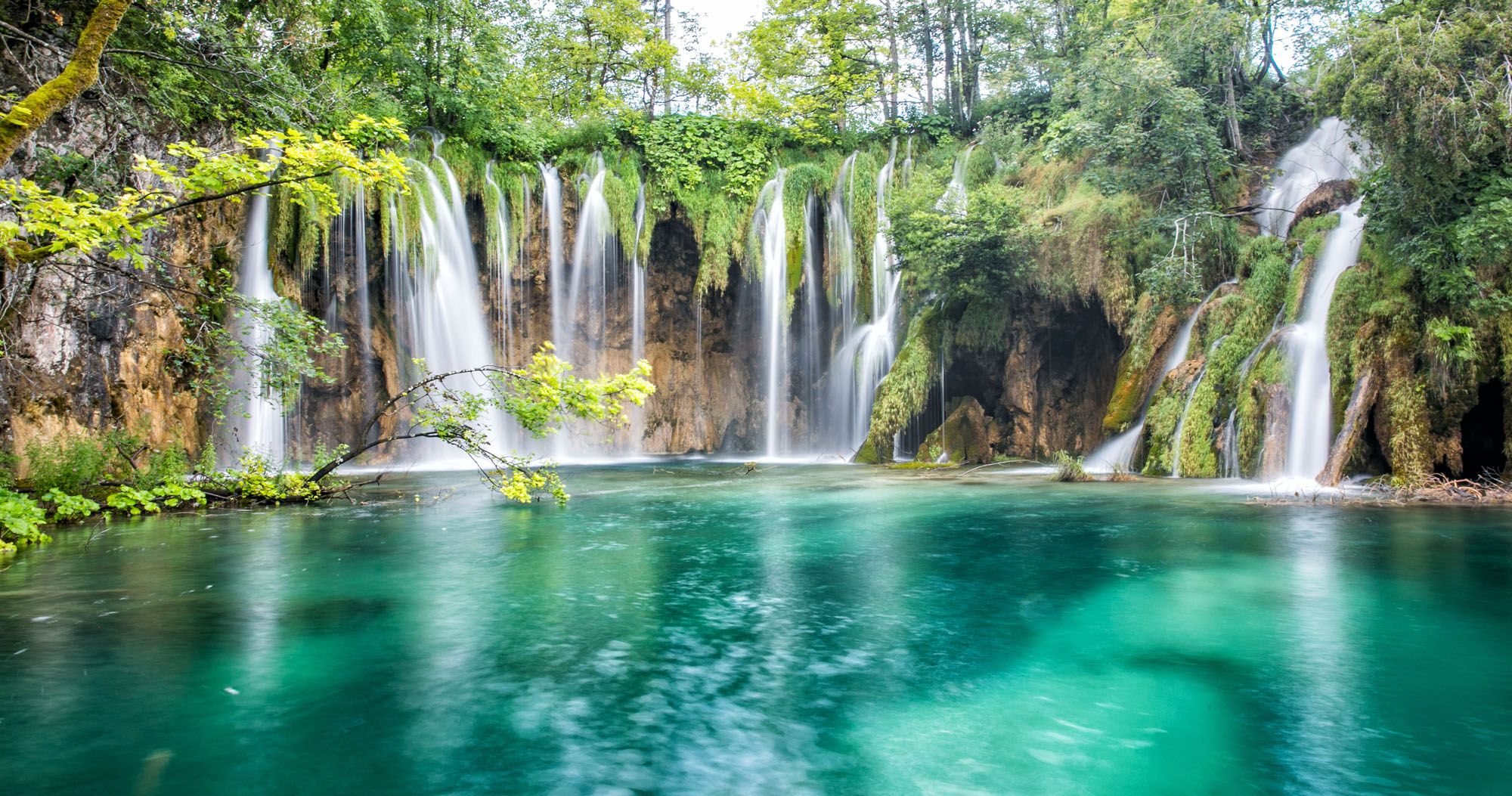 Plitvice Lakes is a national park that is famous for its lakes, which are arranged in cascades. There are sixteen lakes there that can be seen from the surface. These lakes were formed as a result of confluence between several small rivers. The lakes are all connected and follow a flow of water. They are separated by natural dams. The sensitive barriers are a result of an interplay between water, air, and plants. The encrusted plants and bacteria accumulate on top of each other, forming barriers which grow at a rate of about 0.4 inches per year.
The sixteen lakes are separated into an upper and lower cluster, formed by runoff of the mountains, which descend from an altitude of 2,087 ft to 1,650 ft over a distance of 5 miles. The lakes cover an area, collectively, of about 0.77 square miles. The water exits the lakes from the lowest lake, forming the Korana River. The lakes are known for their distinct colors. These colors change constantly depending on the number of minerals or organisms in the water and the angle of sunlight.
8. Moraine Lake, Canada
Around Moraine Lake, there are several hiking trails which are sometimes restricted. The most common trail taken by tourists is The Rockpile Trail, which is along actual moraine. This trail is about 980 ft long, with an elevation that fluctuates about 79 ft. The view of the lake from the top of the rockpile is one of the most photographed locations in Canada. The view behind the lake in Valley of the Ten Peaks is known as the "Twenty Dollar View," as Moraine Lake was featured on the back side of the Canadian twenty dollar bill from 1969 and 1979.
Due to an out of control amount of tourism, there is an outrageously high amount of traffic. Along the same trail-head, there is the Consolation Lakes, a trail which is approximately 1.9 miles long, with an elevation that fluctuates 300 ft. Once tourists reach the lakes at the end of the trail, they can continue up to the upper lake, which is not visible from the lower lake end. There is however no marked trail, and can usually be a rugged terrain. Near the canoe docks at Moraine Lake Lodge, there is another trail head. This trail head is the starting point for two trails, one of which branches out into four more trails. The map you get upon arrival outlines all of these beautiful trails.
9. Kauna'oa Bay, Hawaii
The word "Kauna'oa" can refer to several different things, any of which could be the reason that native Hawaiians named the beach. The first definition talks of a thin, orange vine with yellow flowers, Cuscuta sandwichiana, which is all throughout Hawai'i. However, the second definition talks about a mollusk, Vermetidae, and a third refers to Galaxaura rugosa, a tough seaweed. A part of Ala Kahakai National Historic trail can be hiked north to Hāpuna Beach State Recreation Area. Make sure to get parking passes before you go, because there are a limited number of them upon arrival. The beach was named "America's Best Beach" in 2000 by Florida International University professor Stephen Leatherman.
10. Machu Picchu, Peru
Located on the Eastern Cordillera of Peru, Machu Picchu is an ancient city that was built around 1450. It is the most familiar icon of the Inca civilization, and a breathtaking place to visit. Machu Picchu has three primary structures that are built of polished dry stone walls. In addition to the history, the site is known for several legends, including a connection to astronomy and also a believed to be a place of sacrifice.